Nursing mothers feel stiffness in their body. Here are some exercises you can try.
After welcoming your little one into this world, comes an energy-intensive phase for breastfeeding mothers. In addition to feeding the child, you must maintain cleanliness around the house and personal hygiene, while struggling with your sleep schedule, among other things.
Getting through this phase requires a lot of physical strength. What's the best way to do it other than exercise? We're not talking about hitting the gym and going through intense workouts. We have six low-impact exercises that you can do at home, at your convenience. These were shared by our expert, Kamlesh Singh, Yoga Instructor at Sanjay Gandhi Postgraduate Institute of Medical Sciences, Lucknow.
Extended Triangle Pose
This is one of the poses that you can practice anytime at home. All you have to do is stretch your legs and touch your toes with your hands. You will need to touch your left foot with your left hand and your right foot with your right hand.
To get the best stretch, our expert suggests aligning the top of one shoulder with the bottom of the other. You can either stretch out the remaining hand or keep it on your hips, whichever works for you. This is also the best position to stretch your hamstrings.
Setu Bandha Sarvangasana (bridge pose)
Take inspiration from actor Shilpa Shetty to nail this pose. In the video above, you can see how quickly she moved her legs and gently pulled her hips up.
Kamlesh Singh says you have to balance the weight on your shoulders. Therefore, you need to make sure that the surface underneath is flat. She says, "Don't worry about how high you lift your hips. If you have your block handy, you can try a supported deck.
Sphinx Pose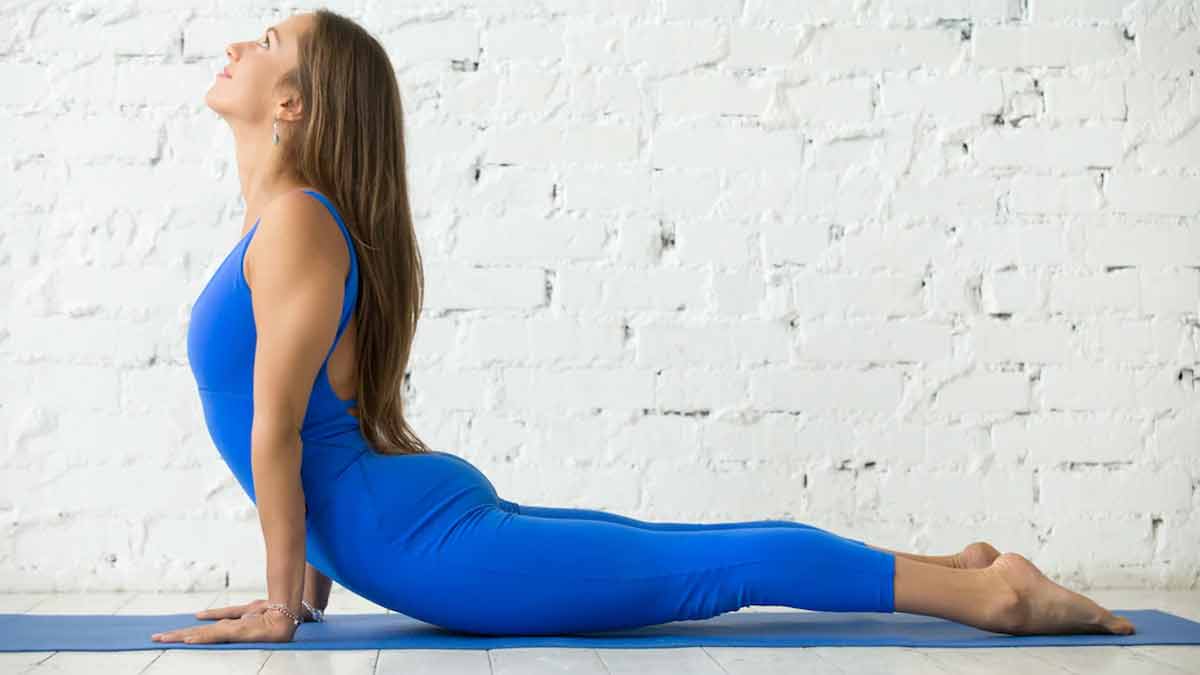 Singh thinks the sphinx pose is a way to introduce a small heart opening. This is one of the easiest poses you can do on the floor as well as on the bed. It doesn't take much effort and anyone can do it.
You should lie on your stomach. Gently raise your upper body, putting the weight on your hands. Once your body is lifted, stretch your neck. Make sure you are pressing down firmly on your palms and forearms.
Chakravakasana (cat-cow stretch)
Nursing mothers often experience stiffness in the muscles of the neck, shoulders and back. The Cat-Cow stretch can help you find pain relief and maintain spinal mobility.
In the video above, Shetty demonstrates how to balance your body on your knees and palms. Slowly raise your back and release it. Singh suggests exaggerating a cat's rounded stance by trying to get the back as high as possible. This will make the arched or cow position more enjoyable.
Don't Miss: Sexual Wellness Brands Led by Women and Gays
dolphin board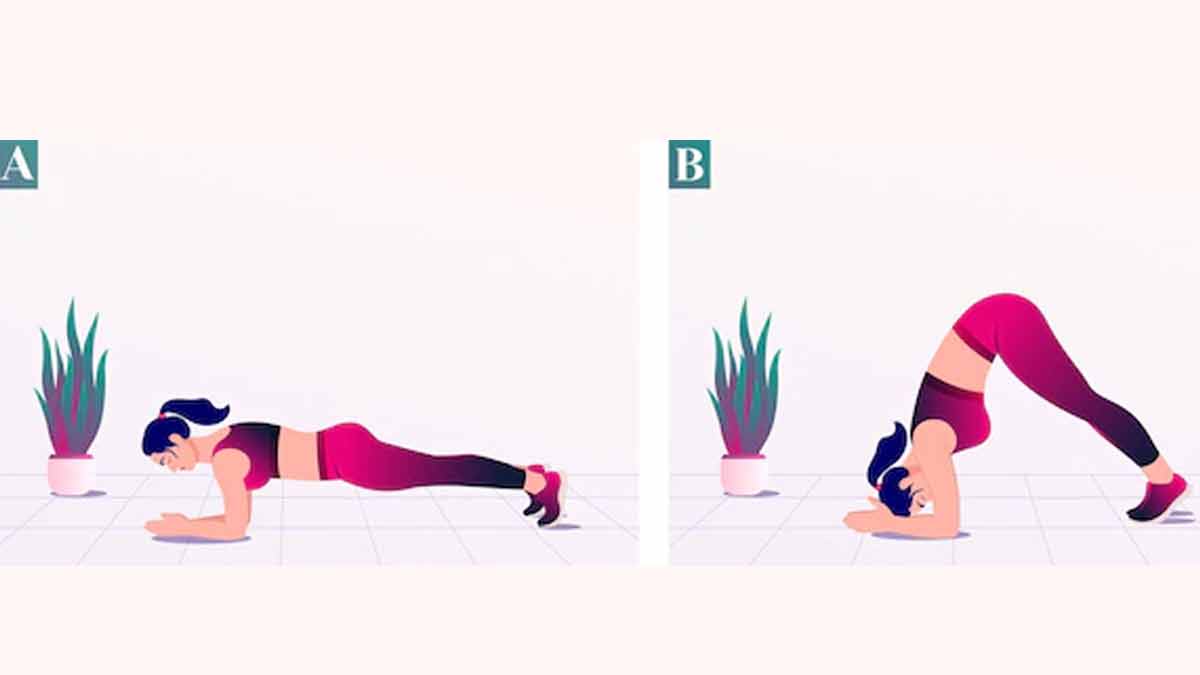 The dolphin plank is a low impact exercise that is good for the core and strengthens the muscles. First, you need to hold the plank, then slowly lift your buttocks and raise your heels.
You can either balance on your palm or rest your hand horizontally on the floor as shown in the image above.
Don't Miss: Breathing Techniques That Can Help You Cope With Anxiety
mountain climbing
No, you don't have to climb a mountain. For this you need to move your legs as if you were climbing a rock. In the video above, the second exercise that Soha Ali Khan was spotted practicing is called mountaineering.
First, you hold your body up and rest all the weight on your palms and feet. Bring one leg closer to your abdomen and bring it back. Repeat the same with another leg. This exercise is also good for the core if you maintain rhythmic movements.
Did you like this article?