Christchurch, New Zealand – At the end of a tiring week, it is normal for body and mind to feel exhausted. At such times, individuals can benefit from a relaxing spa treatment to disconnect, improve blood circulation, stimulate the lymphatic system, exfoliate the skin, relieve muscle pain or boost mood. Lovoir Beauty Salon & Day Spa Christchurch, The Crossing strives to ensure that every person has a special time at the spa. The team has created a warm, friendly and welcoming environment, allowing customers to be pampered while enjoying excellent customer service.
The day spa prides itself on its ability to tailor treatments to individual needs, compared to common spas that have strict routines. With this approach, the team pays attention to the finer details of the client's skin type, problem areas, skin conditions, allergies and more. Since its inception, Lovoir Day Spa Christchurch has offered high quality skincare, facials and massages that cater to individuals and small groups.
As one of Christchurch's top choices for facials and chemical peels, the day spa enhances guests' appearance, allowing them to experience glowing, firm, hydrated, radiant skin. and beautiful. Their facials manage dry/dehydrated skin, acne scars, fine lines, dark spots, hyperpigmentation, dull skin and clogged pores. The team is trained to provide Janesce Relaxation Facials to clients with sensitive skin who want nourishment and hydration. Using organic ingredients and holistic therapy, clients experience facial rejuvenation that is calm on the skin.
Their O Cosmedics peels are perfect for clients who need more work done on their skin. During the facial, the therapist performs peels/exfoliations for dark spots, mature skin, combination skin, large pores and breakouts/acne prone skin. Knowing that this facial treatment requires extra work, the therapist adapts a session to the needs of the client, whether or not it is their first time. Lovoir Beauty Salon & Day Spa Christchurch, The Crossing also offers facials for guests looking for something different and exciting. This facial is ideal for those with oily, acne-prone, and aging skin, as the spa uses infusion therapy, LED, cryotherapy, dermaplaning, and microdermabrasion.
Along with Christchurch facials, the day spa offers advanced skin treatments to stimulate new collagen/skin tissue, reduce fine lines/sagging skin or deactivate hair follicles in a given area. Massage therapists specialize in aromatherapy massage, deep tissue massage, hot stone massage, Indian head massage, reflexology, and pregnancy massage. Some of the spa treatments have specific aftercare routines, and that's why the therapists offer laser hair removal, IPL skin rejuvenation, microneedling, eyebrow rolling, henna eyebrows, and microblading.
As a customer-centric day spa, Lovoir Beauty Salon & Day Spa Christchurch, The Crossing allows individuals to purchase gift vouchers for loved ones, participate in spa loyalty rewards and learn more on skin treatments. To book a service call 03-423 1166 or visit their website. The day spa is located at Shop 109, Level 1, The Crossing 166 Cashel Street, Christchurch, Canterbury, 8011, NZ.
Media Contact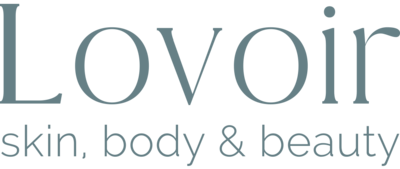 Company Name
Lovoir Beauty Salon & Day Spa Christchurch, The Crossing
Contact Name
Customer service
Call
03-423 1166
Address
Shop 109, Level 1, The Crossing 166 Cashel Street
Town
christchurch
State
Canterbury
Postal code
8011
Country
New Zealand
Website
https://www.lovoirbeauty.com/lovoir-day-spa-christchurch/