Parisian anti-aging skincare line Carita under the French beauty brand L'Oréal is set to debut in China on August 1, with its first Asian boutique installed at Deji Plaza, a high-end office and retail complex in the first-tier Nanjing New Town. Meanwhile, the brand will also start welcoming visitors to its cosmetics counter in Beijing SKP, the world's most profitable mall, which is also a hub for global luxury brands.
The landing of Carita is famous a further step for L'Oréal to expand into luxury beauty salons in Chinawhich has seen growing consumer interest as the effect of the pandemic on people's mental and physical health has made the practice of self-care a preferred solution not only for skin care, but also for the management of stress among health-conscious generations.
In addition to the physical footprints, Carita also carried out a series of digital overtures by launching official accounts on major Chinese social media platforms including Weibo, Xiaohongshu and WeChat as well as its mini program.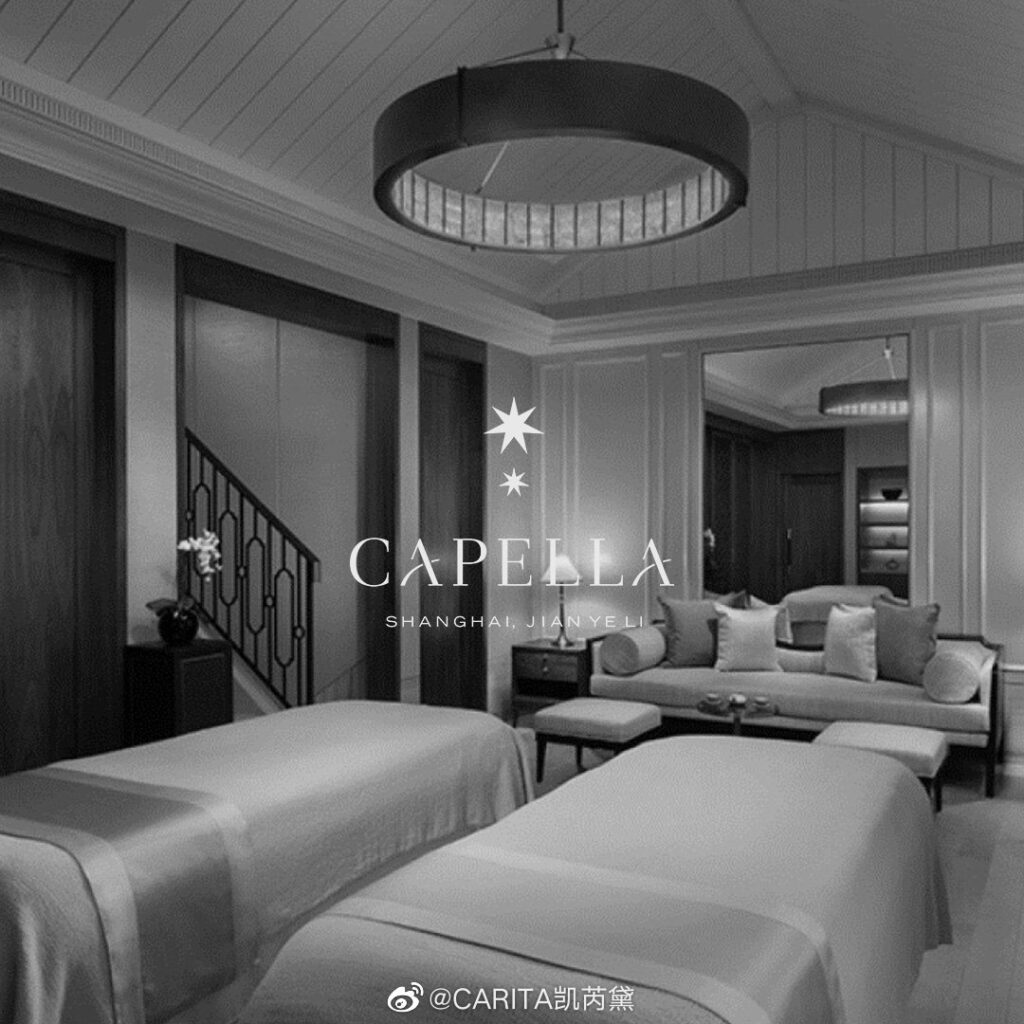 It is understood that to prepare for its entry into China, the brand has already started create buzz in local areas through art exhibitions and pop-up events. Included was a preview exhibition at the Deji Art Museum in mid-July and a subsequent trade show exhibition held at the Beijing MOCA Art Center, where the brand invited Chinese social media influencers to experience it on-site.
The brand has also banked on luxury spas by bringing the service to several luxury hotels in cities including Beijing, Shenzhen and Shanghai on the eve of its official debut. The series of installations closely follows the move of Diorwhich hosted its first-ever luxury beauty retreat at the Shanghai IFC Mall in June, offering a personalized ultra-luxury beauty experience.
Although the beauty salon industry in China is still premature, the industry is believed to have huge potential with the market is expected to reach over RMB 837 billion ($124 billion) by 2025, according to the 2020 China Beauty Industry Development Report jointly released by Chinese lifestyle e-commerce platform Meituan and the China General Chamber of Commerce. And the lingering impacts of COVID could also be an accelerator for industry growth in China.
Join our newsletter